Welcome to Freedom Cycles!

Time to shed those winter coats and excess pounds - weather starting to improve, nights starting to get lighter so must be time to get the bike out again! (apart from you all-year-round die-hards!) 2015 models starting to come through. Or time to get the trusty steed serviced ready for the new season!


Raleigh, Diamondback and Dahon are just a few of the bike brands we stock, but as part of our ongoing desire to serve cycling enthusiasts, we are delighted that we are now also official stockists for Focus-Bikes.com

The news that the Accell group has purchased Raleigh, will only strengthen the brand, and give us options to extend our ranges of bikes, parts and accessories even further! Update! We are proud that that we have been chosen as stockists of Haibike - a range of mountain and road bikes from Germany. Have a preview of their range by following the link Haibikeuk.co.uk

To view the full range of bikes, parts and accessories from Raleigh, including the new additional range of XLC accessories, please click on the link Cyclelife.com

If you are free on a Tuesday evening or Sunday morning meet outside the shop for a friendly social ride - road bikes needed!





We also stock a large range of parts accessories and clothing from leading brands such as Shimano, Sram, Bell, Camelbak, Maxxis, High5 plus many more, all available in our Lichfield Store. Alternative buy online www.cyclelife.co.uk
Latest News
WEDNESDAY 8TH JULY
Apologies for any inconvenience, but we will be CLOSED on Wednesday morning, 8th July -
We should be back ready to serve you from approx. midday
thank you.


... more
« - »
CYCLE RIDES FOR ALL
Sunday 29th March - CANCELLED
Sorry, but due to the bad weather, the ride today has been cancelled.... more
« - »
rmcc reliability ride
some of our friends and customers ride with RMCC out of Tamworth, and we are happy to share info with you! There is a reliability ride next sunday, 1st March. From the Dorcas centre in Tamworth, sign on from 0830, roll out 0930, 32 & 77km routes. ... more
« - »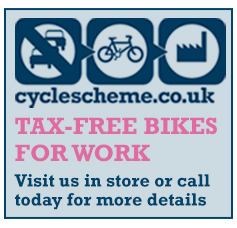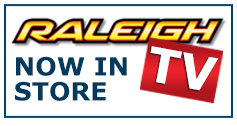 Watch the latest videos
form the manufacturers
All major credit cards accepted